The Internal Medicine Center provides personalized primary care for a broad spectrum of health problems. We encourage our patients to develop a long-term relationship with their physician, who will also serve as your family doctor and health consultant. By choosing one of our general practitioners as your personal physician, you benefit from the broad focus of a dedicated primary care physician with rigorous training in internal medicine and extensive experience in such areas of specialization as diabetes, hypertension, hyperlipidemia, cardiac disease and lung disease.
Our specialized teams of doctors are highly skilled in the diagnosis, treatment and management of a wide variety of illnesses in addition to providing routine medical care, annual physical exams, health screenings and preventive care. They are also trained to recognize the risk factors for specific diseases, chronic ailments that require continuous follow-up care, and problems that require the additional medical or surgical expertise.
These dedicated doctors, working in concert with our medical assistants, patient service representatives, registered nurses and nurse practitioners, will ensure that you and your loved ones receive the best possible healthcare, because at Bangkok Hospital Pattaya, you are a family member.
Internal Medicine Clinic
Diabetes Mellitus (DM) & Endocrinology Clinic
Obesity Clinic Gastrointestinal (GI) & Liver Clinic
Hemato-Oncology Clinic
The Nephrology (Kidney) Clinic
Chest & Respiratory Care Clinic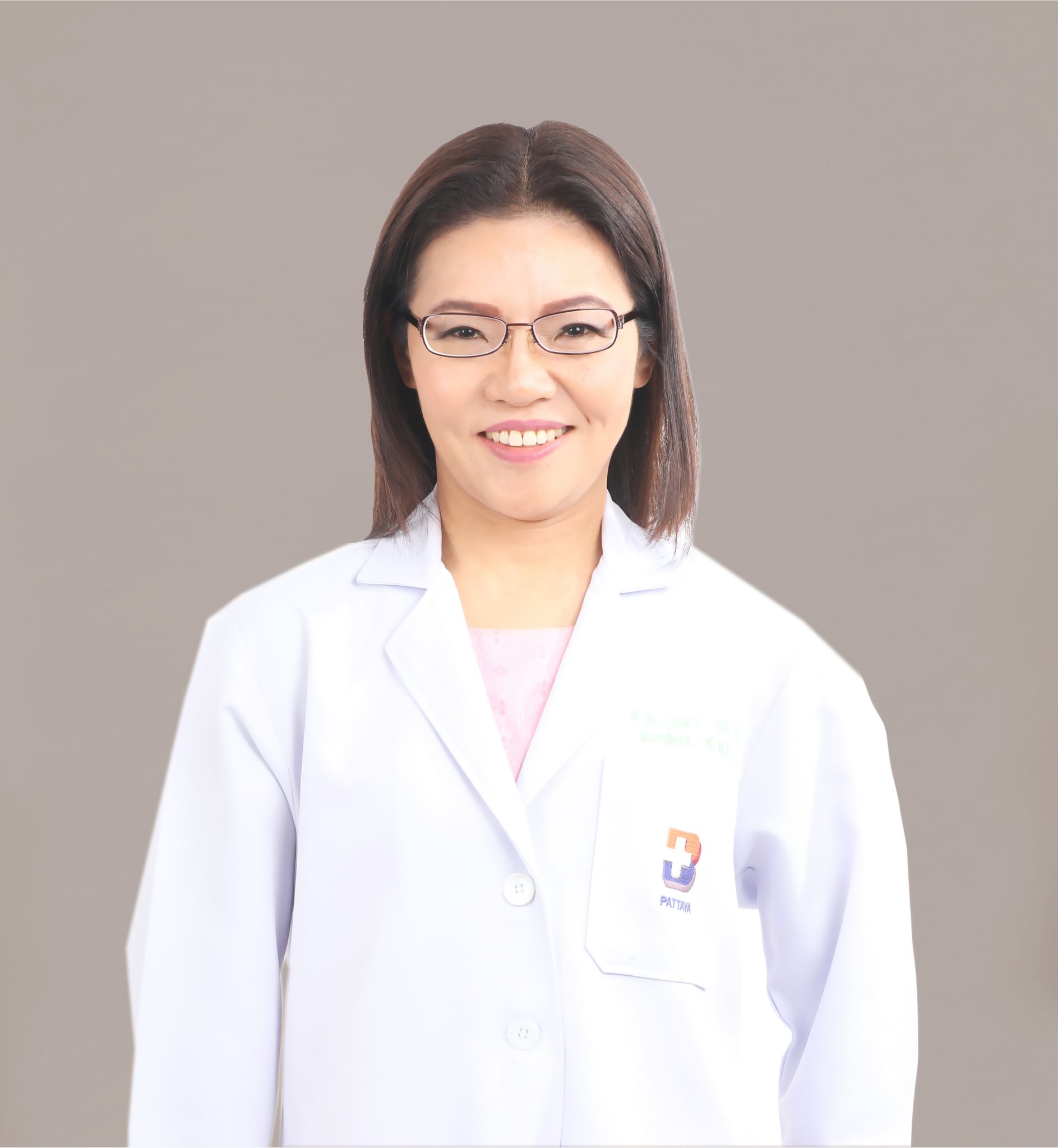 Bupbha Chokchuaipattanakij, M.D.
Internal Medicine
Family Medicine